Google Top Search Queries with Rank in Web Master Tools
Google has been working hard on it's Web Master Tools suite available to web site owners.  It provides excellent tools for managing and optimizing you website.  I covered some of it's benefits in my other posts SEO for large Dynamic sites & SEO for Large Dynamic sites – II.
A new feature they have released (upgraded) is showing watch searches / keywords are getting the attention of your website.  This is great to see what people are searching for and what they are seeing of your website.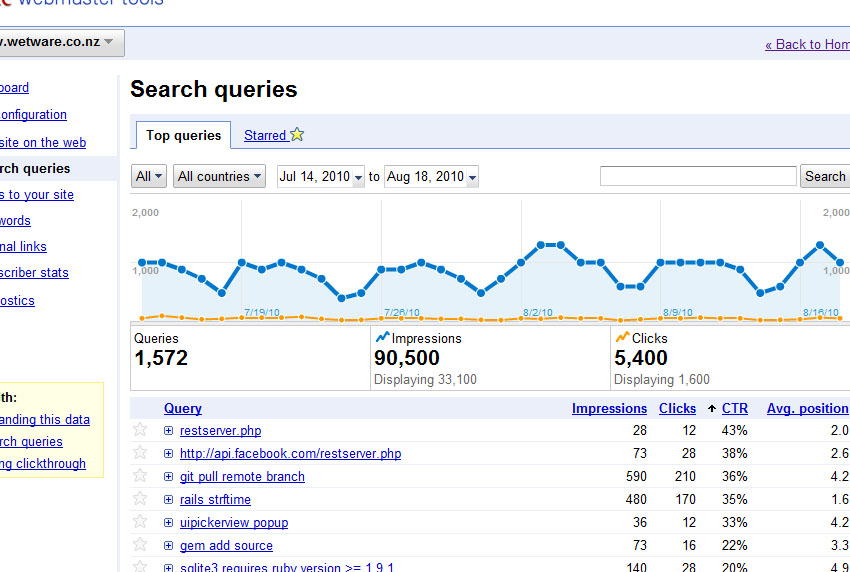 It shows how many keyword searches are returning pages from your site, how many clicks you get, what the click through rate is (CTR) and the average position of your pages in the Google search results.
Google has a post about it here Top Search Queries is now Search Queries with Average Position and Stars