Arduino
Time to get into the exploding world of arduino.

I have just ordered my kit from www.nicegear.co.nz.  Haven't dealt with these guys before but have emailed back and forth and they are very responsive and interested.  Good start!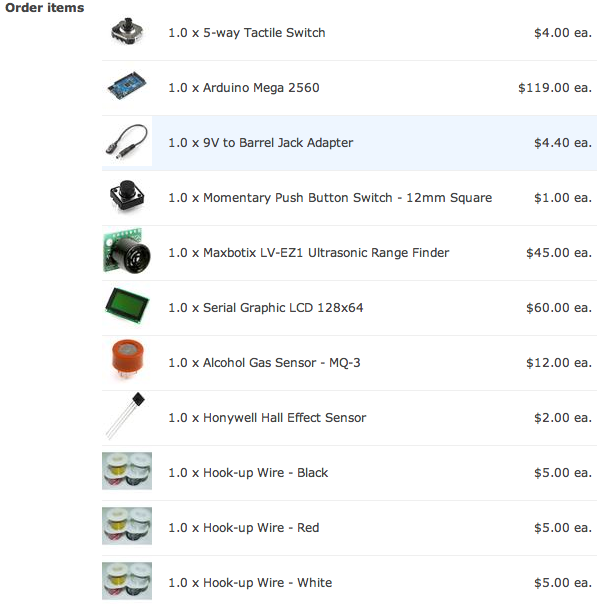 I intend to convert my incapable T-Rex 450 Pro (only because I the pilot am incapable) into a mission ready UAV. They guys over at DIYDrones are busy at work getting their open source UAV projects flying high.  Some amazing progress going on over there with QuadCopters and Hexacopters, even some Octocopters.
None of which are aimed at the Collective Pitch standard RC heli.  Well there is ArduCopter_TradHeli running ArduCopterNG code which is due for release very soon!
Until then I am going to play around with some Arduino projects, a little breathalyzer and a range finder, separate projects… of course.  Should have some fun, aka frustration getting the LCD screen cranking.  I have looked at the source code, wow.  That is going to keep me up late.
There is also the RAD project, Ruby Arduino Development, which lets you write Ruby code then compile it onto the Arduino platform.  Sounds like fun but I might learn a little Arduino code first, so that I can get my head into it and debug it a little.  Has been a while since I learnt a new language, though it is very similar to Processing, which is similar to ActionScript